Godwin's Law is For Fools
We Live In Dangerous Times
The drums of war are beating.
Many commentators say Australia would not be invaded, in the event of hostilities between China and the US. I disagree. Australia is enormously vulnerable. Its defense forces are weak and the current US administration cannot be relied upon to come to her aid.
Australia is rich in high grade coal and iron ore, bauxite, copper, uranium, lithium and mineral sands, all of which Xi needs to support a prolonged war with the enfeebled United States. (China currently is storing imported iron or on its sea bed.)
A decision to occupy would indicate Xi's calculation he can't control supply by threats alone.
If he going to have a crack at Taiwan, Xi will have to strike before the US mid-term elections. He needs at least two years of an enfeebled and incompetent United States. I think he likely will hit Hawaii with an intercontinental nuclear missile strike on the same day he invades Taiwan. Hawaii will be a 'keep out of my back yard' message to the US and a 'do as you're told' message to Taiwan and Australia.
History is full of repetitions. E.g. the killing of John the Baptist, the killing of Jesus Christ, the metaphorical killing of President Trump.
This essay draws on a multitude of historical repetitions:
Who will be the Churchill of the United States? Who will be the traitorous Lord Halifax?
Hitler, Stalin and Hirohito managed to slaughter 60,000,000 people over five years. What will Xi's tally be? My guess is somewhere between three and five hundred million.
What will be the trigger which sets China off on World War Three? A recession? Some perceived insult resulting in 'loss of face?'
What will bring the headlong rush to war to a halt?
The assassination of Xi.
Someone had better call Mossad.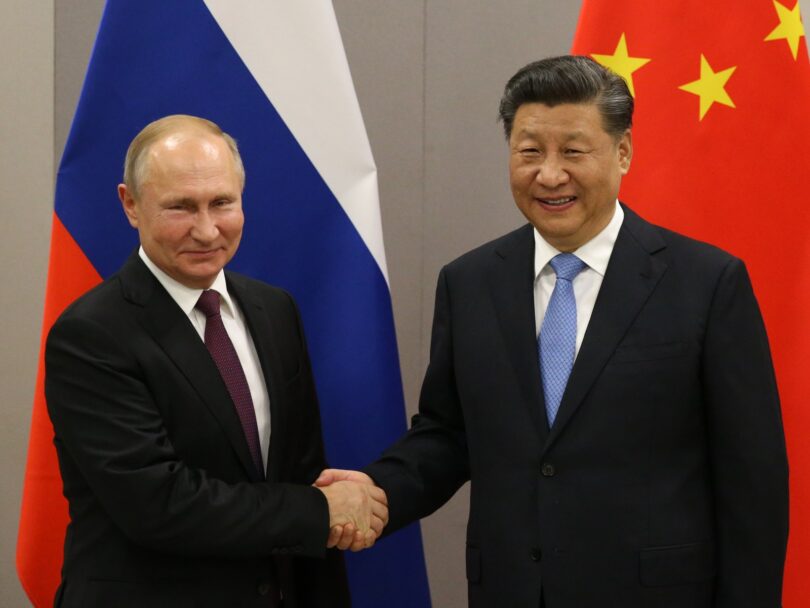 8 Responses