Ho Ho Ho
A customer at a classy Perth restaurant sent his grilled Dhufish back, complaining it was raw.
The chef cut the fish into thin slices and sent it back with a note.
We have added $10.00 to your bill. Your fish has ben upgraded to sashimi.
.

WTVG 13abc@13abc·The George Floyd mural on the side of this building at Summit and Lagrange has collapsed. No word yet on what may have caused the collapse.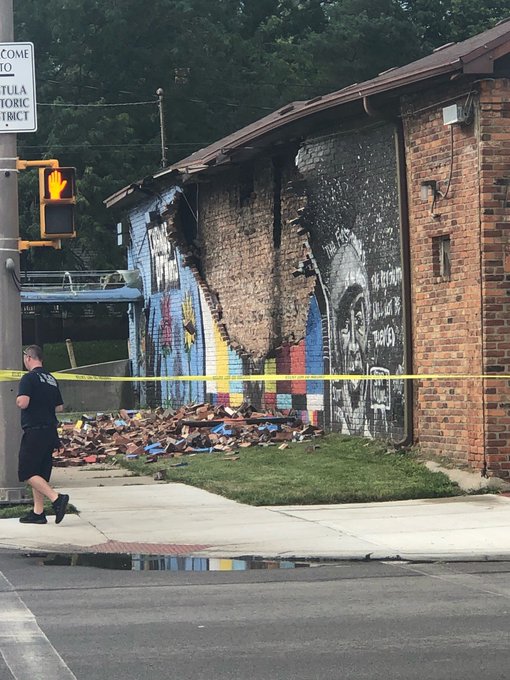 "White lightning?"
Fun fact: many of the same folk who can't foresee any positives ­occurring due to climate change would have no difficulties listing all the benefits of socialism.