NOW THAT'S WHAT I CALL IN-FLIGHT SERVICE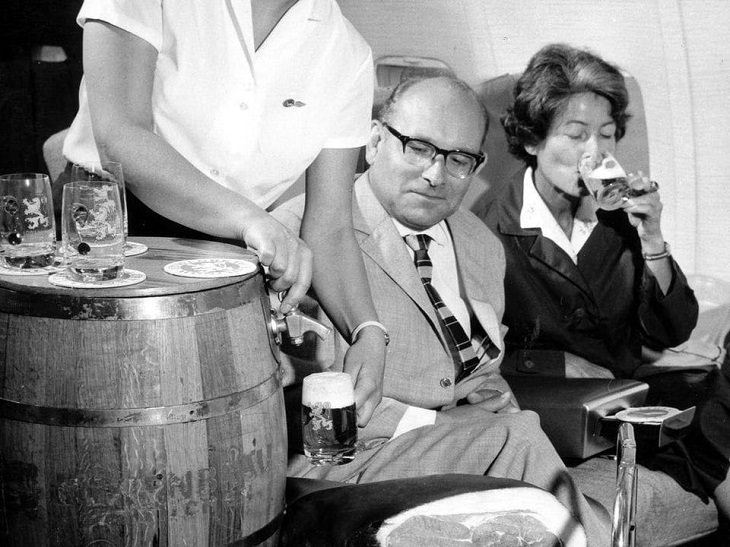 Draft beer being served on a Lufthansa flight in the 1960s.
Comments
And is that a whole leg of ham?

The ham. The glasses. The keg. All usable against hijackers as well.

Sigh. It's like those artists impressions they did in the late 60's just as the Boeing 747 was about to debut, showing that upstairs section with a great semi-circular bar.


That's in the belly of the beast (they didn't think they'd use it all for cargo)

Coach Class bar… Love the boots.


So, did any of you fine vintage gentlemen ever fly in such a manner in those days – or were you all too poor back then? 🙂

My father-in-law often traveled to Aussie by flying boat. Catalina?

The only time I experienced such service was when I was poodle faking for my Minister and I flew back to S'pore per courtesy of Garuda leaving him disporting himself at Lake Toba. Despite the luxury of being 'up front' ones mind turned to the Garuda safety record which at that time was something less than optimal.